Calcium citrate with 300mg calcium 240 tablets organic pure substance vegan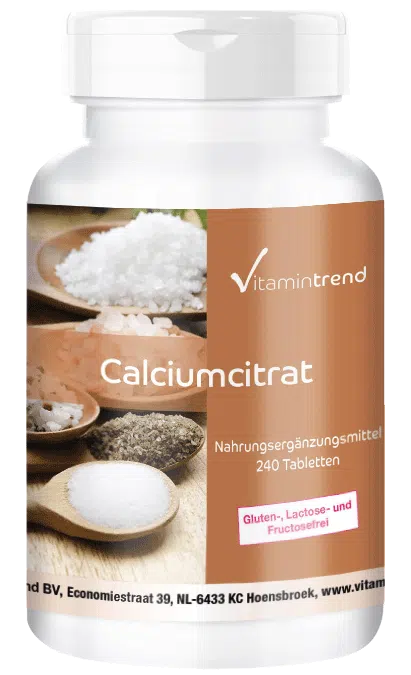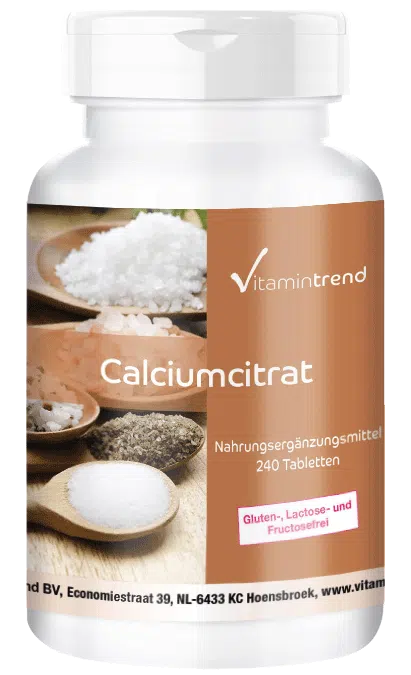 €22.95*
Content:
346
(€66.33* / 1000 g)
Product information "Calcium citrate with 300mg calcium 240 tablets organic pure substance vegan"
Calcium: The forgotten mineral for muscle function
Amino acids and proteins are the most frequent items in the diet of almost every athlete. Minerals, on the other hand, receive little attention. This perspective can quickly lead to a shift of the PH value in the body into the acidic range and counteract optimal results in mass build-up. Organic mineral compounds such as calcium citrate are not already being neutralised in the stomach and specifically target the areas where acids are formed in the metabolism.
It is interesting to know that many foods that taste sour or have an acid pH value are not at all acid producers in the body. On the contrary: vinegar or lemons are even perfect base formers, while many sweets are rather acidic. The decisive factor here is not the taste, but the metabolism of the nutrients.
In the case of excessive acid formation, the body will try to counteract this and extract alkaline calcium from the bones in order to neutralise the acid. The acidic environment in the body prevents optimal conditions for muscle function.

Good reasons for calcium citrate tablets by Vitamintrend
supports the muscle function
good for the body to absorb, since the calcium is present in organic citrate form
proven for the health of bones and teeth
supports the function of digestive enzymes
essential for nerve communication
pure substance
without magnesium stearate and silicon dioxide
vegan, gluten-free, lactose-free, fructose-free
| Inhalt / Supplement Facts / Contenu / Información Nutricional / Contenuto / Inhoud | pro 3 Tabletten / per 3 Tablets / pour Comprimés / por 3 Comprimidos / per 3 Compresse / per 3 Tabletten | %NRV* / %VNR* / %VRN* / %VNR* / %VRW* |
| --- | --- | --- |
| Calcium / Calcio | 900mg | 112 |

Content: 240 Tablets
Recommended intake: Adults 3 tablets daily in divided doses with meals and plenty of water.
Three tablets contain / NRV*:
Calcium 900mg / 112%
*NRV: Nutrient reference values as per EU Regulation
Ingredients: Calcium citrate (contains 20.8% calcium)