L-Tryptophan 500mg - vegan - 180 capsules - bulk pack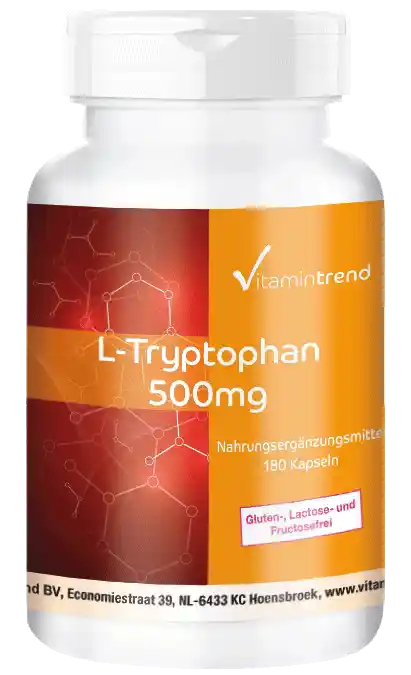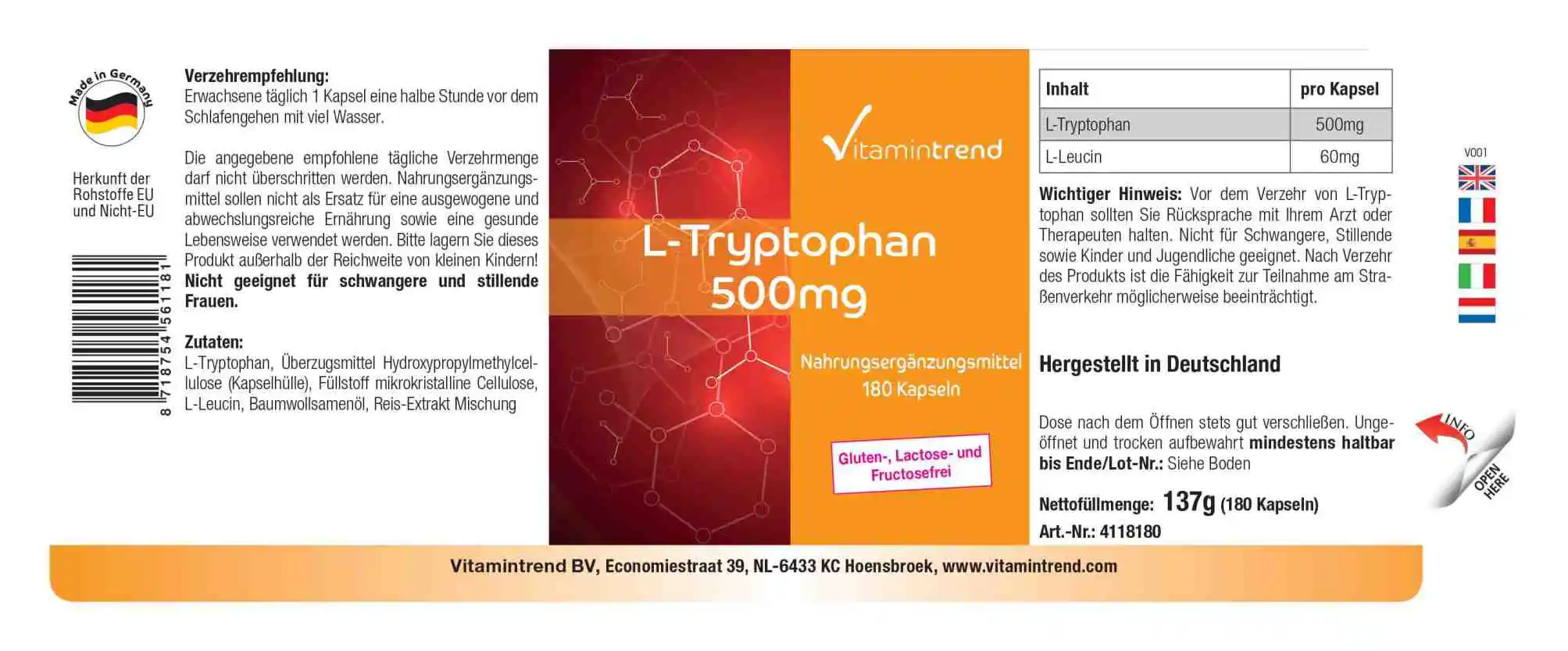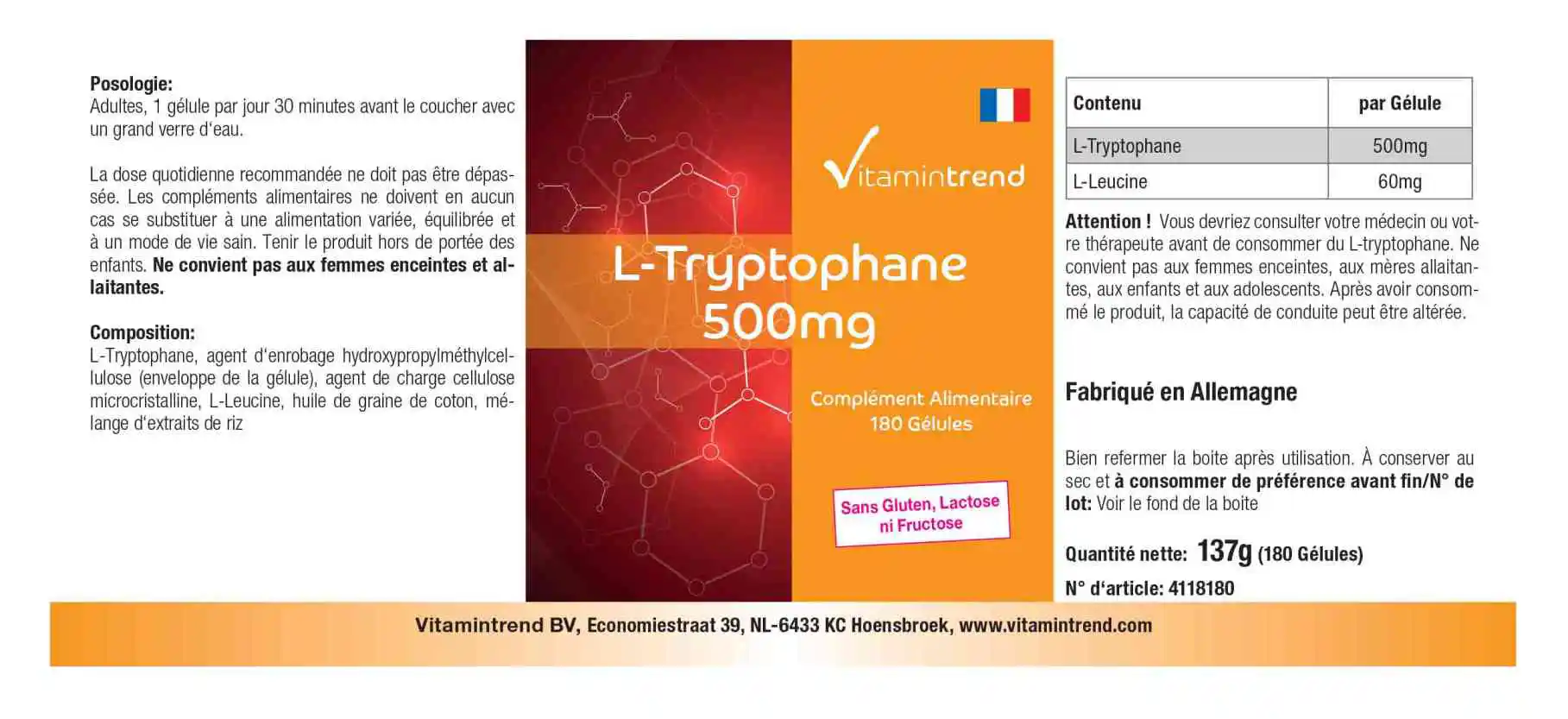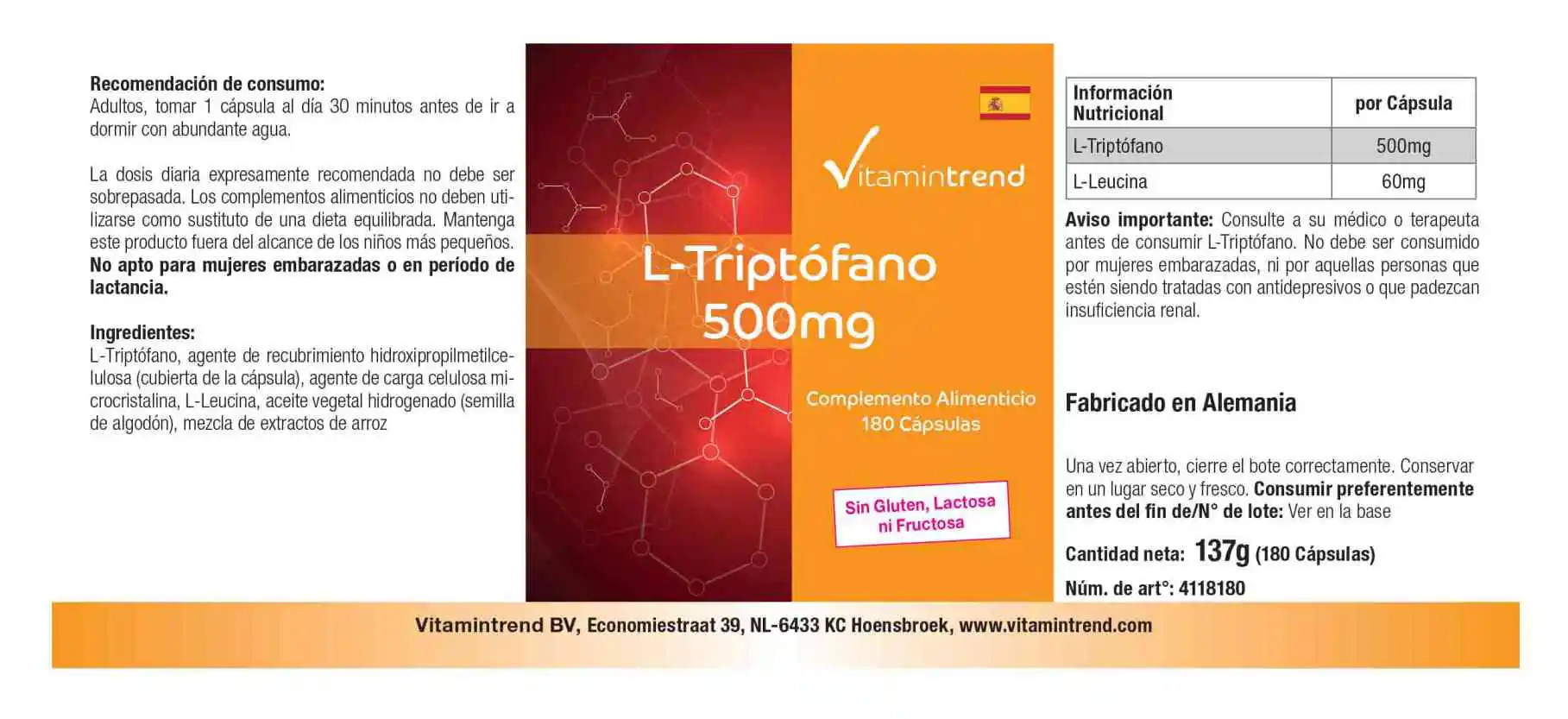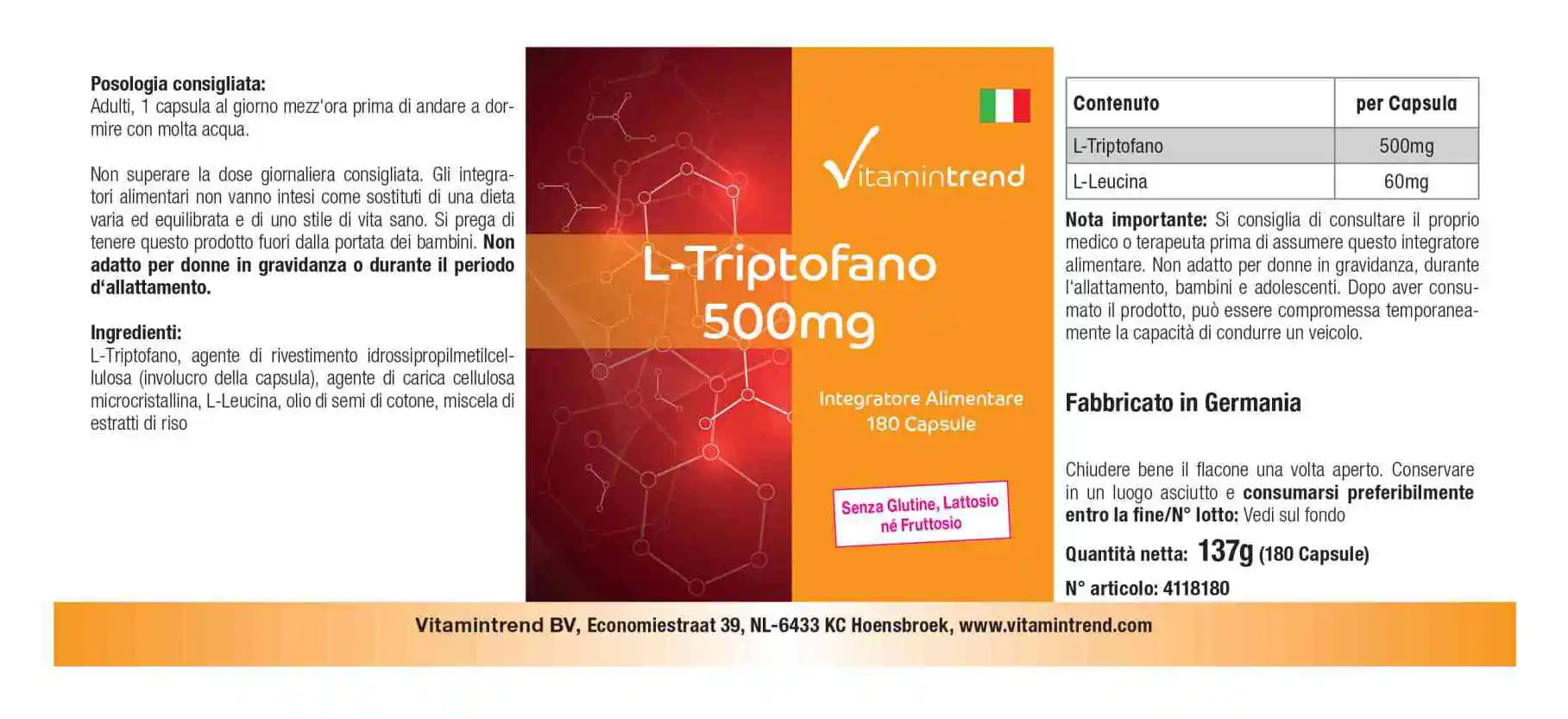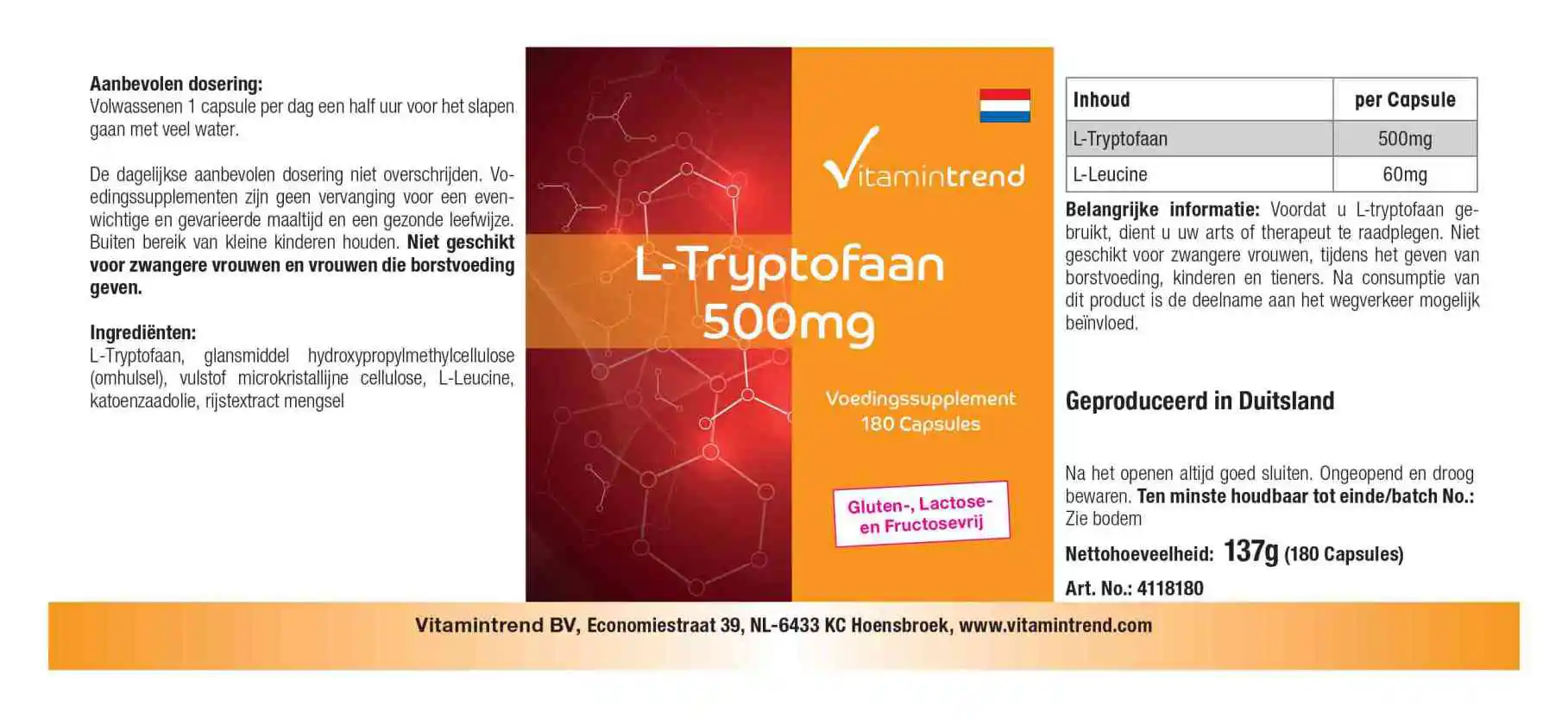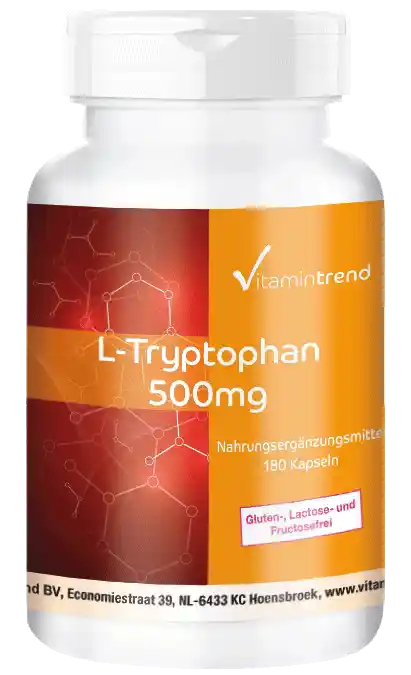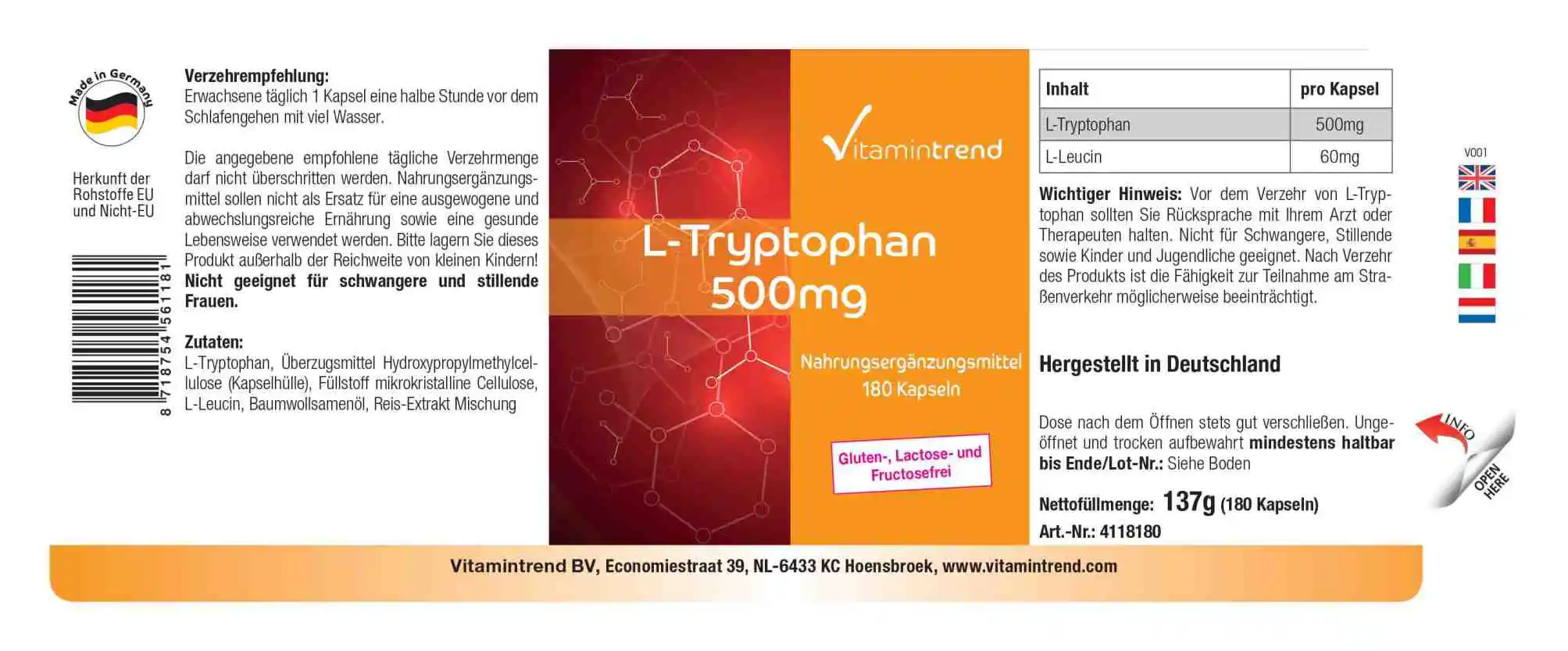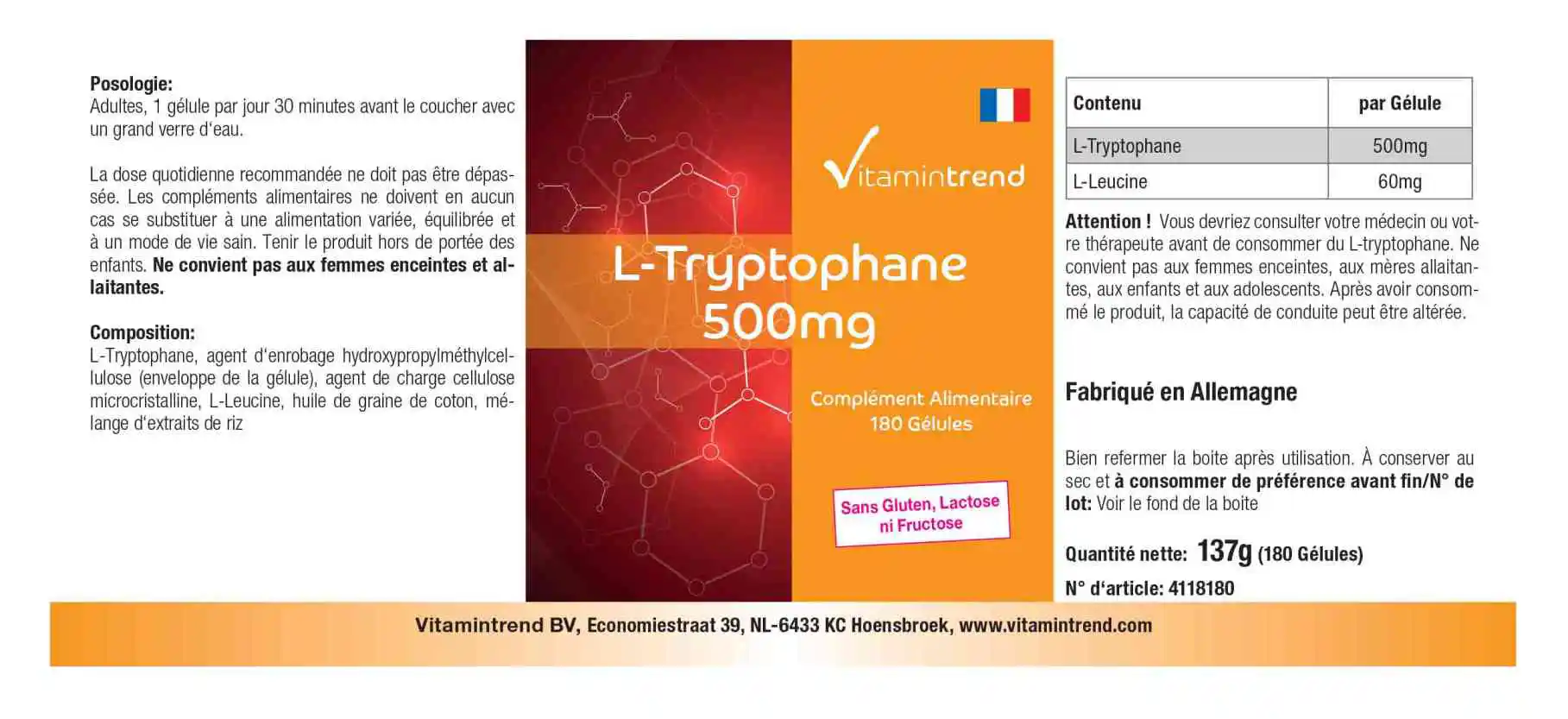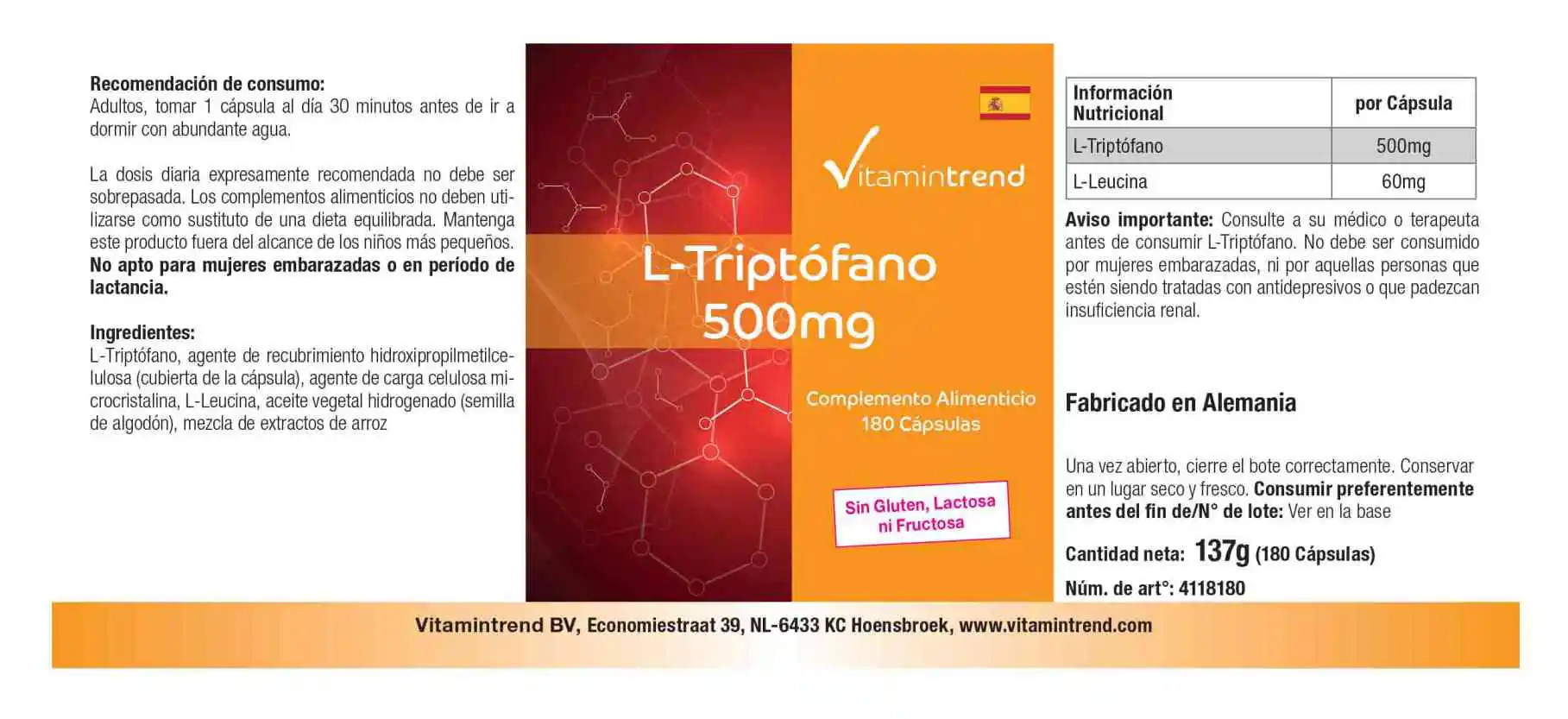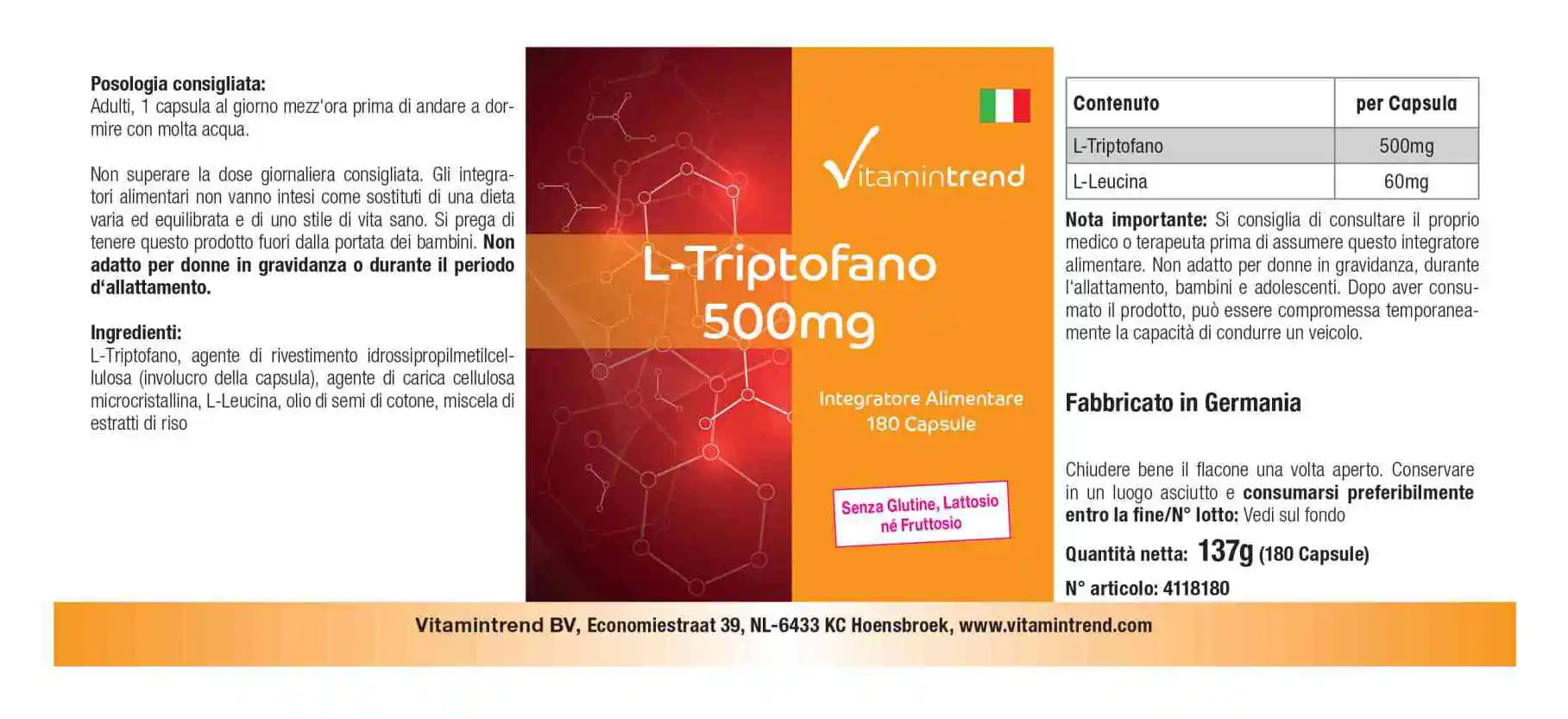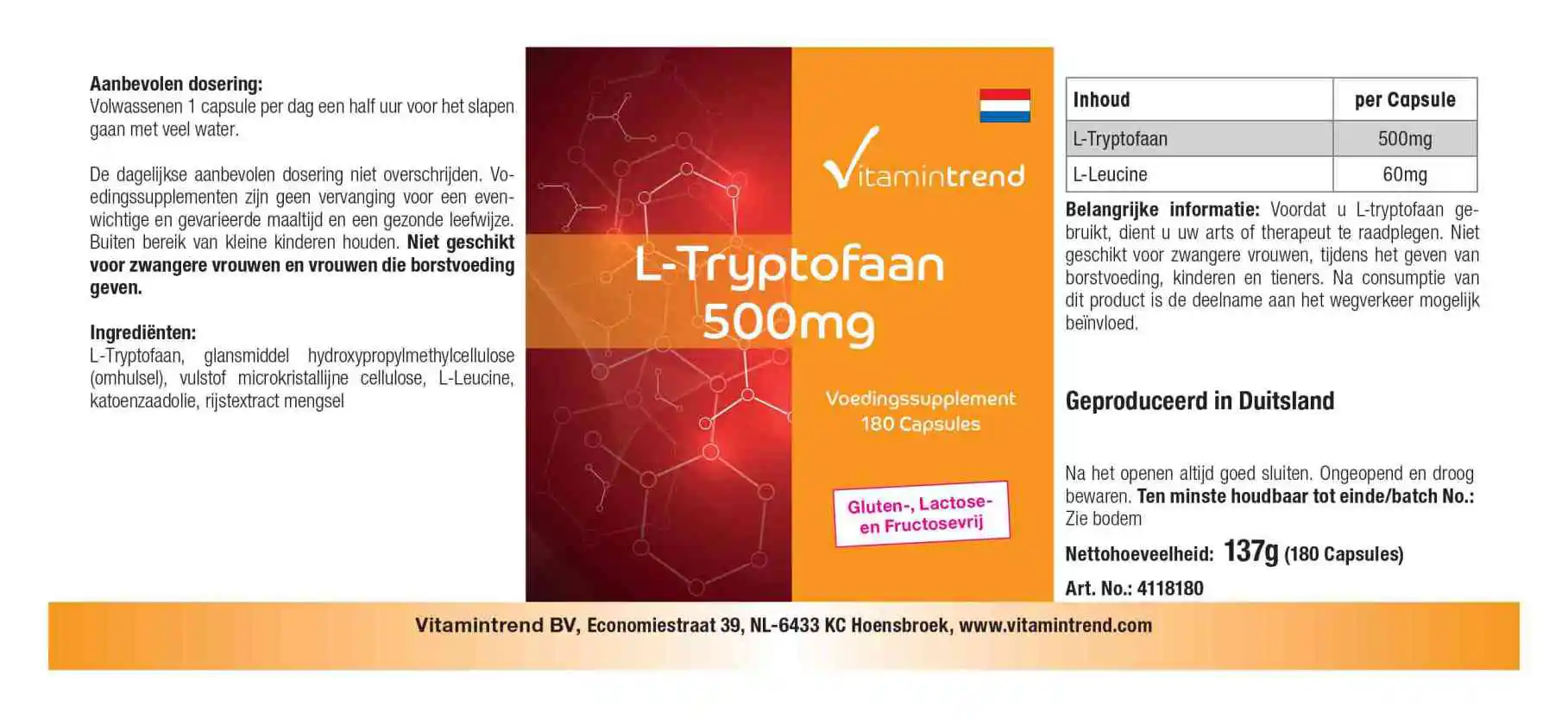 €19.95*
Content:
137
(€145.62* / 1000 g)
Product information "L-Tryptophan 500mg - vegan - 180 capsules - bulk pack"
High-dose L-tryptophan
The amino acid L-tryptophan is found in high-dose form in this food supplement from Vitamintrend: One capsule contains 500mg L-tryptophan. We recommend taking 1 capsule daily, about half an hour before going to bed.
L-tryptophan in the body
Since the amino acid cannot be produced by the body itself, L-tryptophan is one of the essential amino acids that must be taken in sufficient quantities with food. In addition, tryptophan is a proteinogenic amino acid that is used in the body to build up the endogenous proteins and peptides (the link between two amino acids).
Tryptophan serves as the starting substance for various messenger substances, including neurotransmitters and hormones. The best known messenger substances that are formed from L-tryptophan are serotonin and melatonin, the so-called sleep hormone.
A sufficient supply of vitamin B6, vitamin B3 and magnesium is important for the conversion of tryptophan into the above-mentioned messenger substances, as the enzyme tryptophan hydroxylase is dependent on these micronutrients. The enzyme ensures that tryptophan is converted into 5-HTP, which in turn plays an important role in the synthesis of serotonin.
L-tryptophan is also the precursor or provitamin of vitamin B3 (niacin).
Source of L-tryptophan
The daily requirement of the amino acid can be covered very well by both plant-based and animal-based foods. Good vegetable sources of L-tryptophan include soybeans, lentils, beans, cashew nuts and peanuts. In terms of animal-based foods, the amino acid is mainly found in tuna, pork, cheese, poultry and beef.
If there is a tryptophan deficiency despite a balanced nutrition, it makes sense to take a food supplement with the amino acid.
Buy tryptophan supplement by Vitamintrend
highly dosed
500mg per capsule
only 1 capsule daily
precursor of serotonin and melatonin
easy to swallow due to capsule form
bulk pack for 6 months
vegetarian and vegan
gluten-free, lactose-free, fructose-free
without magnesium stearate and silicon dioxide
Content: 180 capsules
Recommended intake: Adults 1 capsule daily 30 minutes before going to bed with plenty of water.
Not suitable for pregnant and breastfeeding women.
Important notice: Please consult a healthcare professional before using L-tryptophan, especially when you are taking antidepressants. Not recommended for pregnant, breastfeeding women, children or adolescents. May cause drowsiness therefore the ability to drive can be influenced.
One capsule contains:
L-tryptophan 500mg
L-leucine 60mg
Ingredients: L-tryptophan, glazing agent hydroxypropylmethylcellulose (capsule shell), bulking agent microcrystalline cellulose, L-leucine, cottonseed oil, rice extract blend